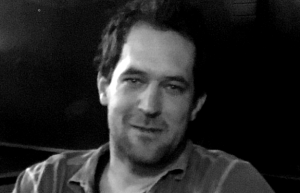 Hello! My name is Tobias and I'm offering online German-lessons for all levels (A1-C2). As a native-speaker from Vienna, Austria, I have been teaching German now for a little more than eight years, also I'm licensed examiner for "Österreichisches Sprachdiplom Deutsch (ÖSD)".
Apart from teaching German I'm into philosophy, film and sociology. Currently I'm writing my dissertation thesis in the intersection of these fields.
With beginners, it makes sense to use English as working language, with advanced learners (from A2+/B1 onwards) I'd suggest to get to a German only-modus rather soon.
The main reason, why I enjoy doing this job, is the opportunity to get to know new people. And I surely try to adapt to the specific style (also speed etc.) and other requirements of learners. We can focus on written exercises, grammar, business-communication or just discuss the plot-structure of a crime fiction-novel or film.
The price is 25,- euros per 60 minutes.
If you're interested, I'll be glad, if you give me a call, send me an e-mail or text me on Facebook-Messenger.
phone: +43 676 96 11 266
@: tobias.fock@gmx.at
Facebook: Tobias Fock
The first lesson is gladly for free. Check it out, absolutely no hard feelings, if you're not continuing – that's ultimately what a trial lesson is there for!
Würde mich freuen, wenn wir uns bald hören/sehen! 🙂